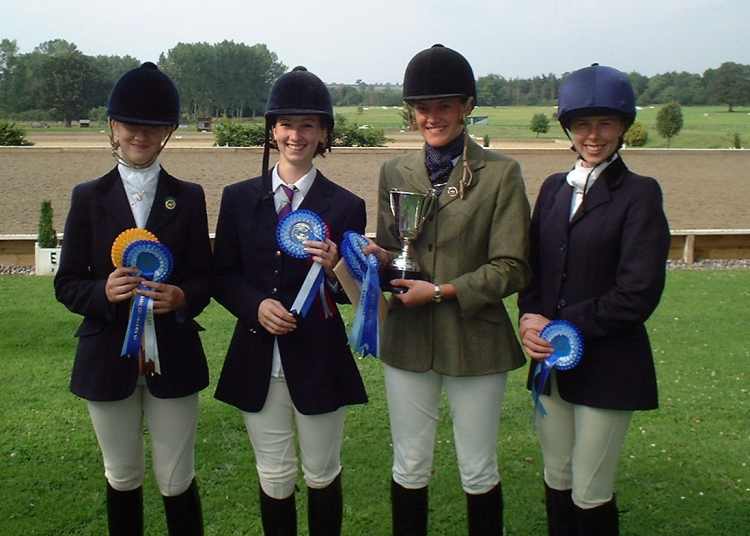 The last time a Herts Hunt team won this event was 20 years ago in 1982!

It was a well deserved win by our team who have been practicing very hard during the winter months.

A big Thank-You to Carol Bennitt who is our Dressage Tean Trainer.
Prix Caprilli Team
We also entered a Prix Caprilli Team of Alice Archer, Stephanie Williams, Katie Bennitt and Caroline Bellin who just missed a place by 3 marks. Well done to Stephanie who won in her arena.
Alice Archer on Rising Star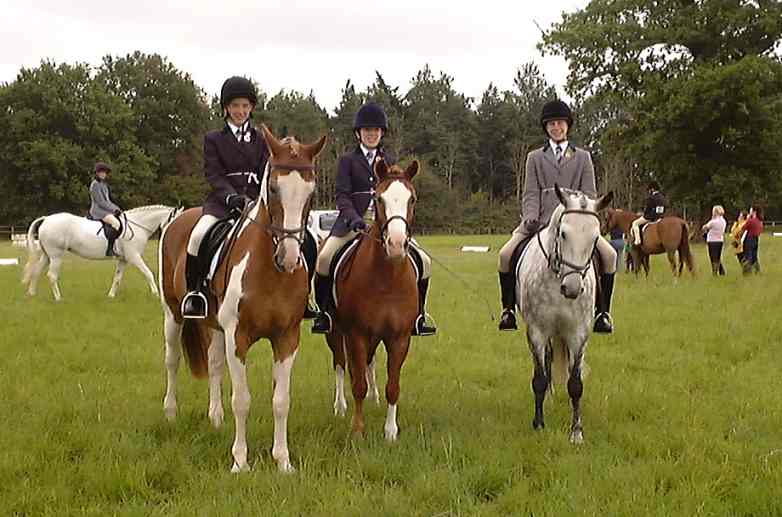 Caroline, Katie and Stephanie
Stephanie receiving her Rosette for 1st in her Arena
Click below to return to Event Photos page