Last weekend the four of us (Abbie Ward, Harriet Price, Izzy Price and Debbie Daniels) played in our first ever polocrosse tournament at Liscombe Park. Izzy was entered in the primary juniors, making up a team of three with the Pennine polocrosse club, and Abbie, Harriet and Debbie(representing Liscombe) joined up with the Kent Target section of three, making the six required for a junior team. In both the juniors and the primary juniors there were three teams which meant we would have two matches each day, playing each team twice.
At polocrosse tournaments everyone camps and pens their horses for the weekend. As Liscombe is so close we didn't camp but set up pens with electric fencing so the ponies could relax and graze between matches. Jasper ate his fill then lay down for a snooze!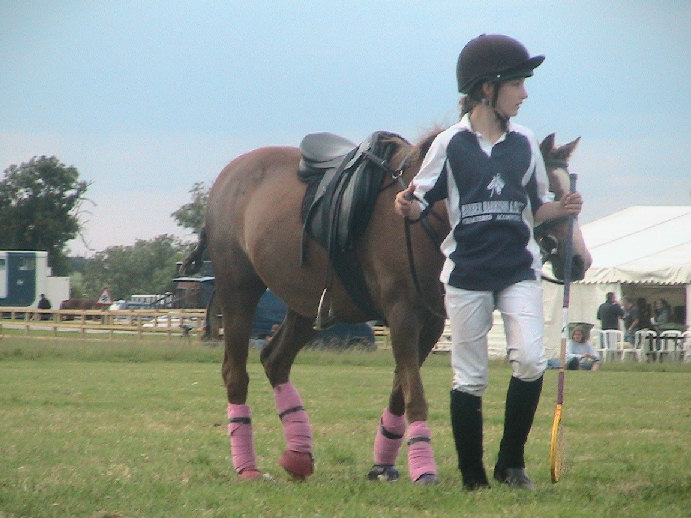 Each match is divided into six, six minute chukkas with three players (a section) on the pitch from each team, alternating each chukka. For the juniors our first match was at 10am against the Centaur/Celyn team. All of us were surprised by the sheer speed of play and the narrow margin for error. However, after an admittedly poor first chukka, we got into the game. Abbie on Wilma and Harriet on Sam demonstrated their skill in riding off the opposition and Debbie, our number one, managed to score several goals (and a few near misses!) The final score was close with the opposition only having achieved a narrow victory by the time the final horn went. At was Izzy's first game against Arden 1. Despite being reduced to only two players thanks to a lorry breakdown, they both played brilliantly demonstrating some perfect passing and went on to win the match.
Our second match of the day was against a very experienced Arden team and we knew this would be an extremely tough match. We made sure we put up a good fight with some impressive defensive work by Harriet's Sam (even the Arden polo ponies were scared to block him!) but yes, you guessed it, we lost. They definitely have given us the standard to aim for when we play our next tournament! However, it was Izzy's team who were the success story of the day with another victory against Arden 2 putting them in pole position going into Sunday's matches.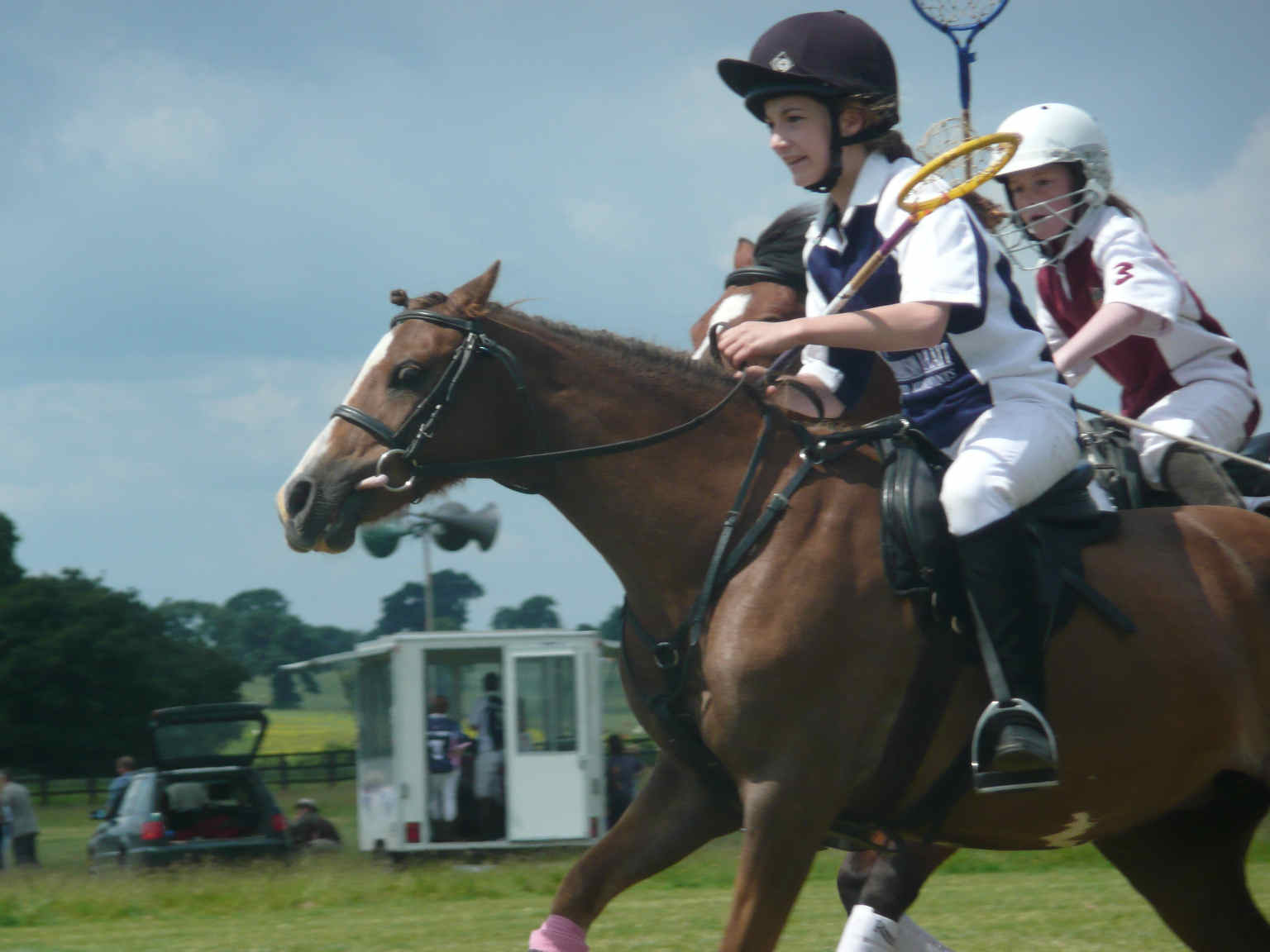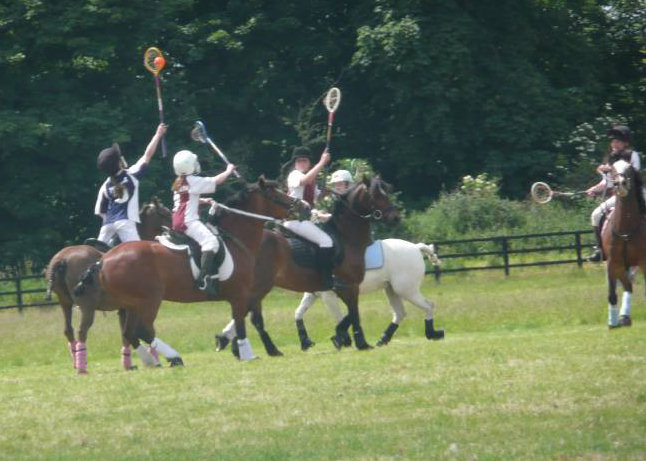 It was another start for the juniors the next morning as we faced Arden for the second time. We expected a tough game and that's what we got. I think 'thrashed' is a fairly accurate description! There was no time to dwell on it as Izzy's next match was at ! This was a great game to watch with both teams neck and neck throughout but it was clear Arden had stepped up their game and the match resulted in a 4-3 win to the opposition. We hoped for a win in our next junior game but despite a good start the Centaur/Celyn team once again came out on top. In the primary juniors it was another triumph for Izzy's team as they cruised to a convincing 7-2 victory in their final game, emerging as the winners of their tournament. At the prize giving Izzy was also awarded best primary junior number three for the tournament!
We all had a fantastic time at the tournament and gained loads of valuable experience. The atmosphere was really positive with other teams and their coaches offering advice and encouragement over the weekend. This was our first season and it was amazing to be given the opportunity to play in a tournament like this, with some of the UK's top players playing on the same pitch (at a different time!). We hope to attend the UKPA nationals at Liscombe in August, either as a Pony Club or with Liscombe again, depending on the entries. We may also be able to represent Herts Hunt at the Pony Club Championships at Draycott House!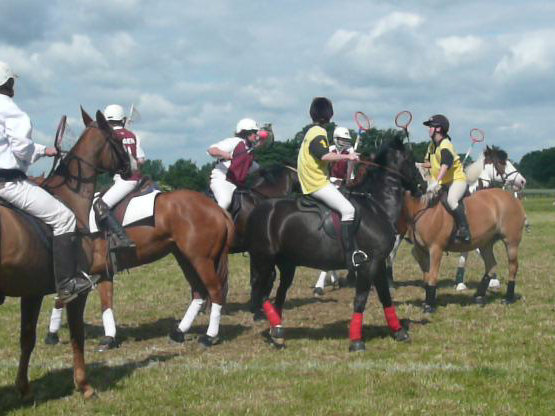 We are aiming to bring the Pony Club polocrosse sticks up to all the Friday night rallies this summer for those of you who want to try the game mounted or unmounted. This game is a lot of fun and anyone can play – you'd be surprised how quickly the ponies (and the riders!) get the hang of it. Deirdre Glover has organised a training session on the evening of Tuesday 1st July at Westoning with Beds South Pony Club and we will be arranging other training sessions.
For more information on Polocrosse, contact:
Debbie Daniels - kajd@btinternet.com
Harriet and Izzie Price - amanda@julianprice.com
Abbie Ward - Annyoung65@hotmail.co.uk
Or ring Patti on 01525 375880